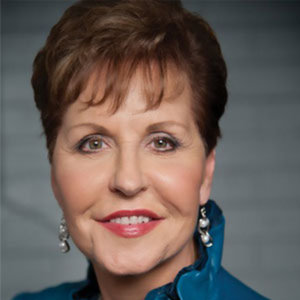 (JOYCE MEYER) ONCE AGAIN, THANK YOU, PARTNERS FOR HELPING US MINISTER TO INMATES ALL ACROSS THE UNITED STATES AND SEVERAL COUNTRIES ABROAD. WE ALSO WANT YOU TO KNOW THAT YOU HELP US MINISTER TO PEOPLE IN A VARIETY OF WAYS INCLUDING FEEDING PROGRAMS AND ALL KINDS OF OUTREACHES.  TODAY WE HAVE LEONARD DAUGHTRIDGE WITH US, ONE OF OUR PARTNERS WHO TRAVELED WITH US TO SOUTH AFRICA BUT BEFORE YOU MEET LEONARD, I WANT YOU TO SEE HOW A LITTLE GIRL AT A FEEDING PROGRAM CHANGED HIS VIEW ON PARTNERSHIP FOREVER.
(Leonard Daughtridge) THERE'S A LITTLE GIRL IN A PINK SWEATER. YOU'LL SEE HER IF YOU LOOK AROUND; IT'S A REAL BRIGHT PINK. AND I THINK THAT'S THE FACE I'M GOING TO PUT ON THIS. I'M PROBABLY GOING TO LOSE IT REAL QUICK HERE BUT I THINK ABOUT WHAT IF MY DAUGHTER WAS BORN HERE — I HOPE SOMEBODY WOULD HELP HER. I'M GLAD I CAN HELP.
(JOYCE MEYER MINISTRIES) WELL, LEONARD, FROM THE VIDEO WE JUST SAW, IT LOOKS LIKE YOU WERE PRETTY MOVED EMOTIONALLY AT WHAT YOU SAW IN SOUTH AFRICA.
(Leonard) VERY MUCH SO.
(JOYCE MEYER ONLINE) SO YOU REMEMBER THAT LITTLE GIRL?
(Leonard) ABSOLUTELY. SHE WAS ADORABLE. SHE HAD ON A LITTLE PINK SWEATER WITH GREEN AND YELLOW FLOWERS. SHE COULD HAVE BEEN ONE OF MY CHILDREN.
(Joyce) BUT SHE WOULD HAVE BEEN HUNGRY HAD WE NOT FED HER THAT DAY, RIGHT?
(Leonard) I'M SURE SHE WOULD HAVE FROM WHAT WE SAW.
&copy Copyright 2011 admin, All rights Reserved. Written For:
Joyce Meyer