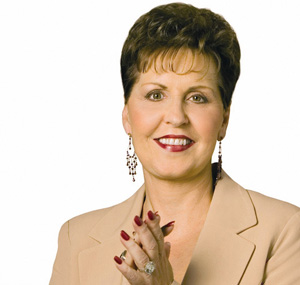 Isaiah 40:31 says, "Those who wait for the Lord [who expect, look for, and hope in Him] shall change and renew their strength and power; they shall lift their wings and mount up [close to God] as eagles.…"
There's nothing passive about waiting on God. Faith always expects something to happen. It has a vision, it has a dream, it sees something in the spirit and puts the Word of God to work—it looks, longs for and expects God to act on our behalf.
All too often, we choose to give up on what God wants for us because we don't see a way. We need to recognize that God is the Way.
Don't Ever Worry About Finding Your Own Way
In Isaiah 43:19, God says, "I will even make a way in the wilderness and rivers in the desert."
What I'm challenging you to do today is to pick an "impossible" scenario in your life and say, "I'm not worried because God can handle it. He'll show me a way where there is no way."
It might be your health, finances, marriage or your relationships. Step out and do what you believe in your heart God wants you to do. If you make a mistake, just remember that God isn't asking you to be perfect—He's simply asking you not to give up.
If you've lost that wonderful spirit of determination, spend some time in prayer asking God to resurrect it. Wake up every day and say, "God's given me a brand-new day and I'm determined to enjoy it. Nothing is going to keep me from pursuing the good things God has for me."
Faith is stepping out into the unknown. The beauty of it is, you never have to know how everything will work out. All you need is to know is that God has a good plan for you and it's absolutely worth pursuing.
&copy Copyright 2013 admin, All rights Reserved. Written For:
Joyce Meyer