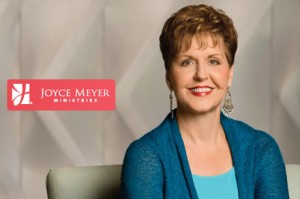 Have you ever been in a room full of people who seemed smarter or more talented than you, and you started to feel insignificant and small?
When you feel that sense of "smallness" come over you, that's Satan trying to diminish you. But the Bible clearly states that Satan is a liar, and "the accuser of the brethren" (see Revelation 12:10). Don't ever spoil your day by sitting around arguing with a liar. Turn away from him and go about your business.
I can tell you right now, you don't have to feel intimidated by anybody or anything because your worth isn't in what you do, it's in who you are in Christ. And here's something else to think about: If you really want to do something for God, you might as well get used to people telling you what you can't do because the devil wants you to think it's impossible.
You need to know in your heart that God called you—and He's with you.
God Is Here to Help You
It's amazing what God will do if you just keep putting one foot in front of the other and just refuse to give up. I know because when God called me to this ministry, I was a mess. But I have learned through the years that it's never about what we can't do—it's always about Who God is and what He is and what He can do and what He's done.
In Christ, every day is a brand-new beginning.
I encourage you to get up every day and press on. Take hold of what Jesus died to give you. Keep studying God's Word. Keep letting the Holy Ghost correct you. Keep repenting. Keep growing. Square your shoulders and say, "I don't care how many times I've failed in the past, this is a new day. If ANY man be in Christ, he is a new creature. And that's me—I am a new creature in Christ Jesus. Old things have passed away and all things have become new."
Get in touch with the greatness God put inside you. He's wants to help you slay your giants.
&copy Copyright 2013 admin, All rights Reserved. Written For:
Joyce Meyer