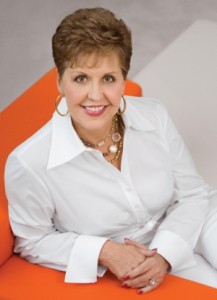 When you think of the word "temptation," what comes to mind? A bunch of stuff you know you shouldn't do, right? But the truth is we're also tempted to do right things.
See, God and the devil are constantly at war over our souls because they both want to work through us to reach other people. God wants us to love people and bless them, and Satan wants us to use people and hurt them. Unfortunately, many of us are better at resisting God's "temptations" rather than the devil's.
The question we need to ask ourselves each day is: Who am I going to give in to? In other words, which temptation am I going to take?
What I Learned from a Watch and a Bracelet
I remember this watch I used to wear. It wasn't worth much—I think I paid about $20 for it. Well, one day someone told me how much they liked it and right away, God tempted me to give it to them. I must admit I successfully resisted that temptation.
It might have blessed them greatly, but all I could think of at that moment was how much I liked the watch and how I didn't want to give it away.
Another day, I was wearing a bracelet and a man complimented me about it saying, "My wife would really like a bracelet like that." Again, God tempted me to give something away. That day I was strong in the spirit and I slipped it right off my wrist and gave it to him. My flesh didn't like it. But I knew in my heart I did the right thing.
You see, when we give in to God's temptations, our flesh may be in momentary pain, but it's a pain we can live with and ultimately be happy about. On the other hand, when we refuse God's temptations, all we end up with is regret.
&copy Copyright 2013 admin, All rights Reserved. Written For:
Joyce Meyer